My Own Bodies – All stars
2013 Tove Sahlins presented the new solo piece My Own Bodies in with she explores shaking as a movement, emotions and linguistic metaphor. The performance underscores issues about adaptation, empathy and commitment.
In My Own Bodies- All stars Sahlin gives her solo away to new performers, new bodies in new places. In a the frame and set up for the original piece Sahlin work with the new group of performers. The work fokus on how to give, leave, receiv and develop the material in to its new form and bodies.
The time for rehearsals of time depends on the wish of the receivers. Sometimes times it just some days sometimes weeks or months. The great and glittering final is a full performance where the the all stars ensemble takes the stage and shake their own bodies.
My Own Bodies- All stars have been performed all around the world from 2013-2017 always with new stars in the spotlight.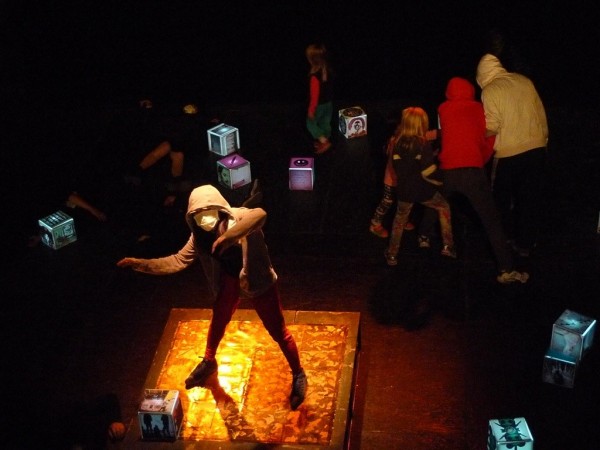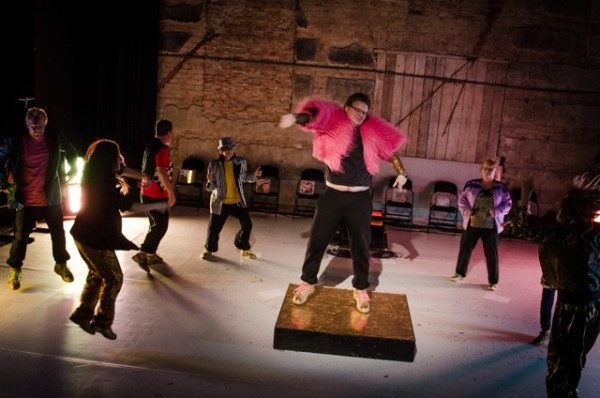 My Own Bodies – All stars Viljandi (2014)
Backgroundphoto: Nemo Hinders Stocklassa